Description
Automatic 1-needle lockstitch machine with an electronic transport system, equipped with an energy-saving servo motor, mounted directly on the main shaft of the machine (Direct Drive), which guarantees quiet and reliable operation and reduces electricity consumption. The machine is equipped with an electronic transport system (tine movement programming system) controlled by stepper motors. In addition, the machine has a stepper motor that controls the stitch length setting in the machine and is responsible for the locking function. This solution significantly reduces the noise level during locking and also allows you to precisely set the stitch length with an accuracy of 0.1 mm.
COMES WITH HEAD, TABLE, STAND THREAD STAND AND DIRECT DRIVE MOTOR.
Jack A7
Digital Feeding Computerised Single Needle Lockstitch Machine
Lockstitch with digital feed dog movement, fabric thickness detection, digital stitch adjustment, silent digital bartack and stitch patterns. Electric tension disc opener, bobbin winder with automatic cut, elongated needle bar compass. Automatic thread trimmer, presser foot lifter, digital bartack and short thread trimming. Sealed oil pan and 260mm arm.
Digital Feed Dog Movement
4 elliptical movements depending on the fabric you use, choose between normal, smooth, soft or Heavy Duty fabric.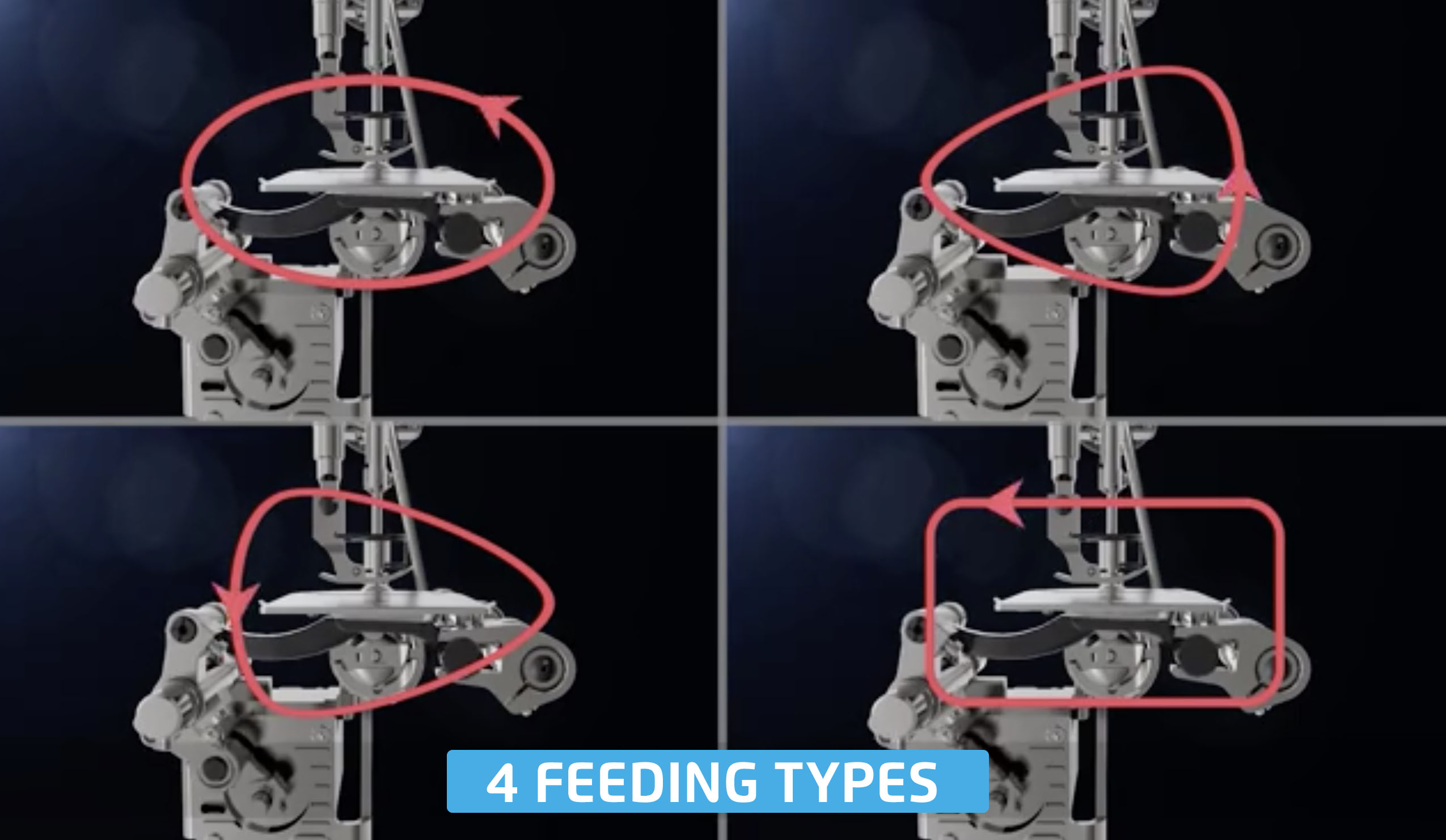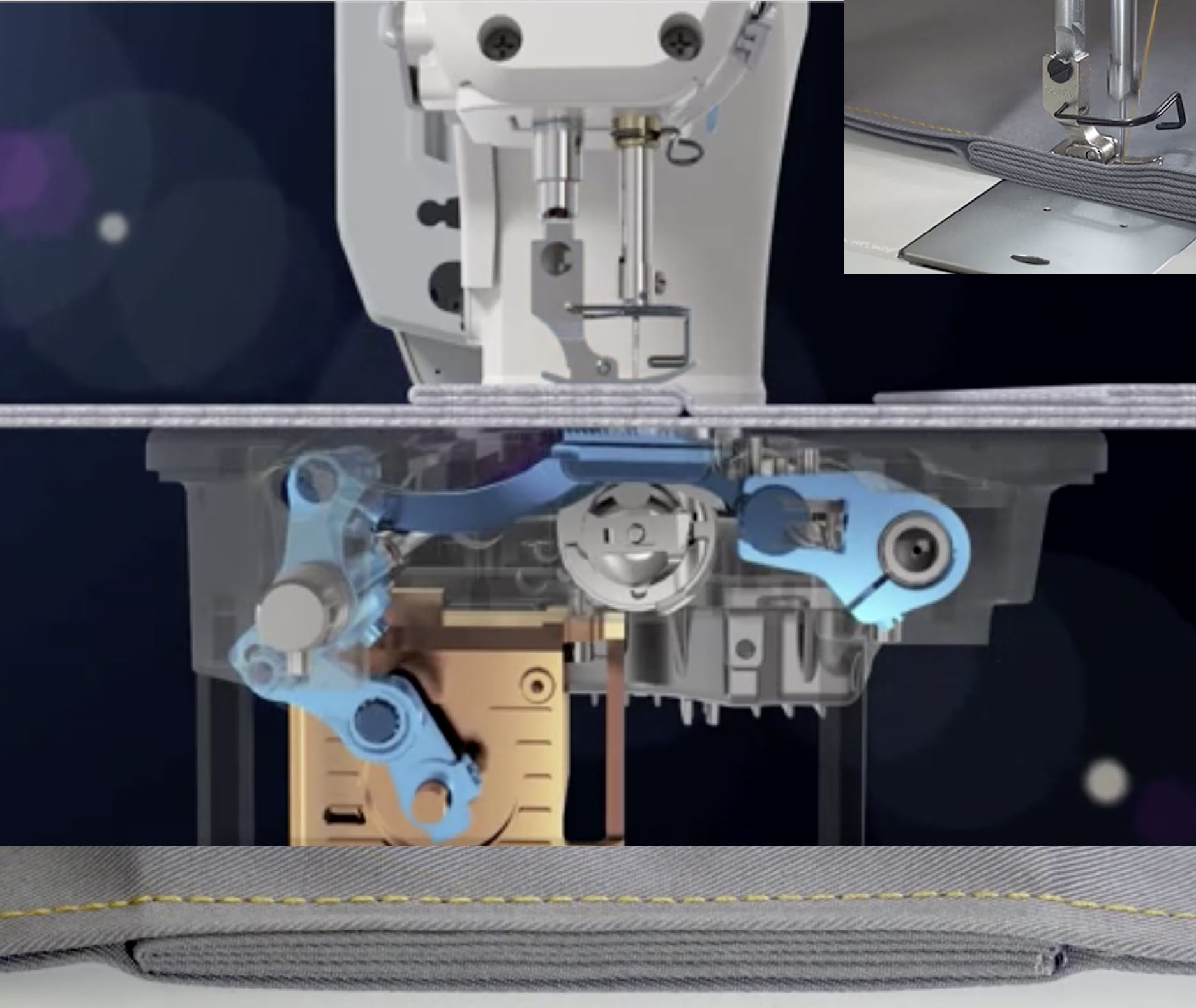 Fabric Thickness Detection
Thanks to a sensor, the machine detects a different thickness and modifies the movement of the jaw, to always maintain the same stitch length even on unevenness.
Sewing Patterns
You can create beautiful ornamental stitches, thanks to the alternating stitch length. They can also be modified according to different needs.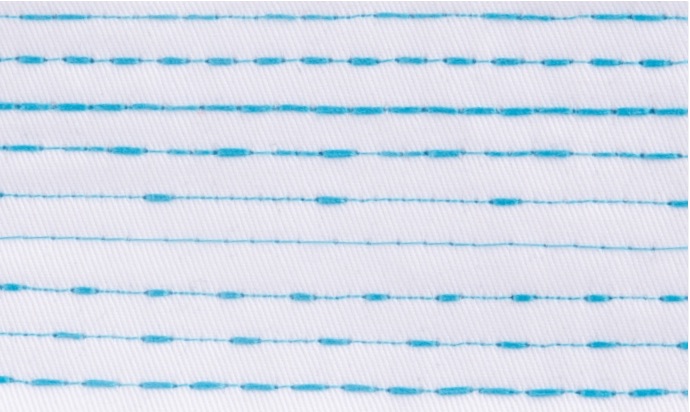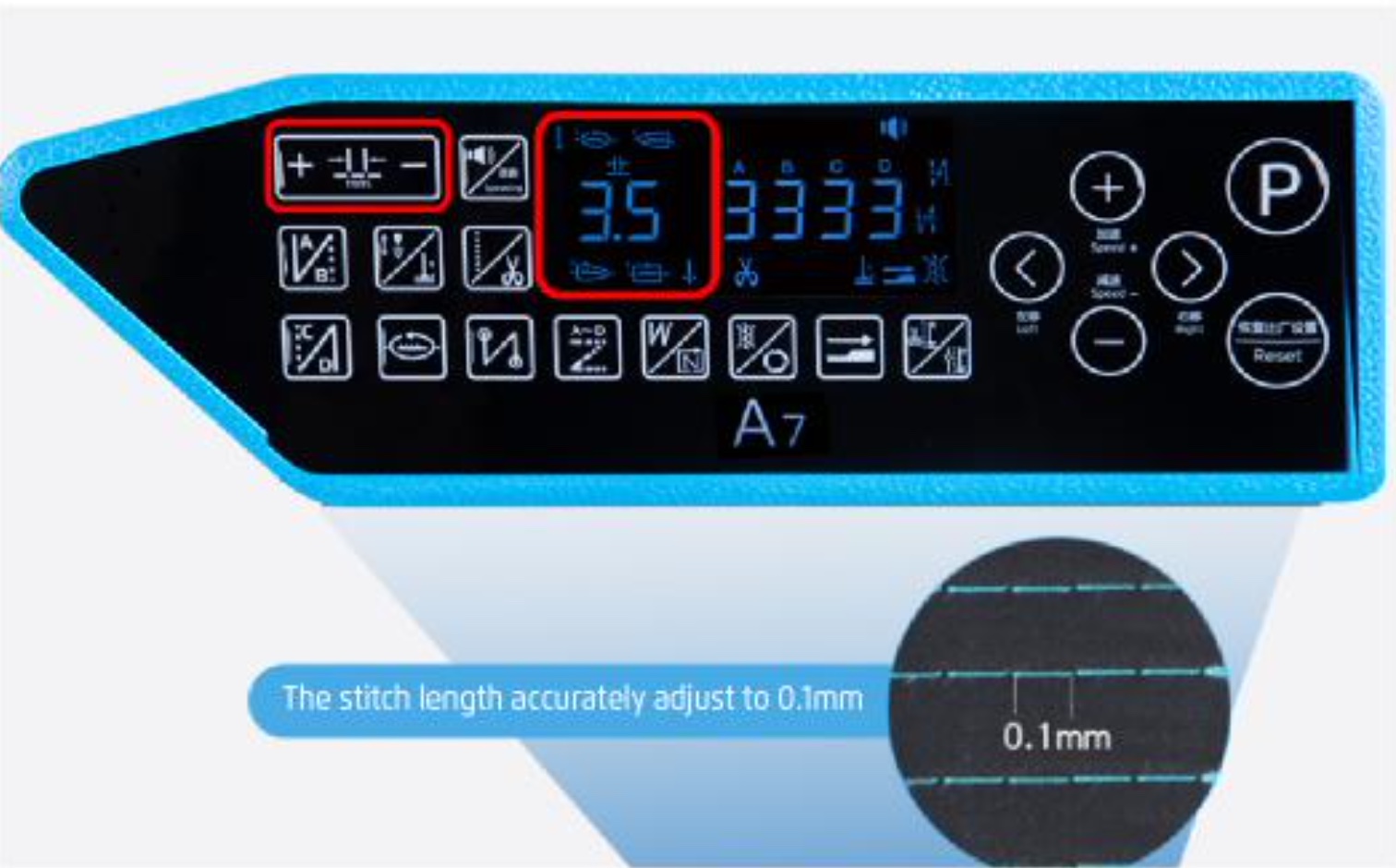 Digital Stitch Length
Thanks to the new step motor that controls the bartack, it was possible to remove the classic mechanical lever and make its use much quieter and easier with a button.
Silent Bartack
Thanks to the structure of the stepper motor for electronic bartack, the noise has been drastically reduced: this allows you to work in a quieter and more comfortable working environment.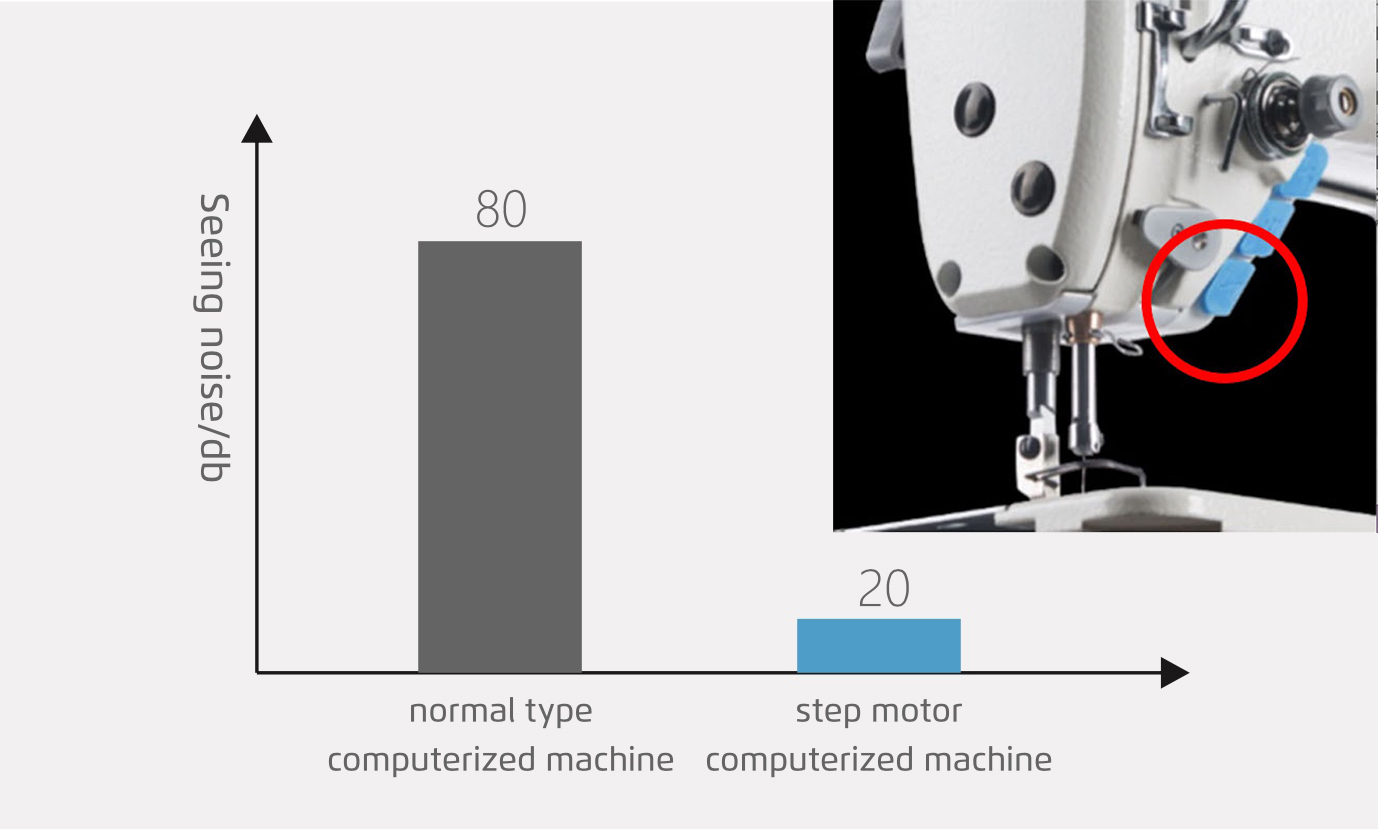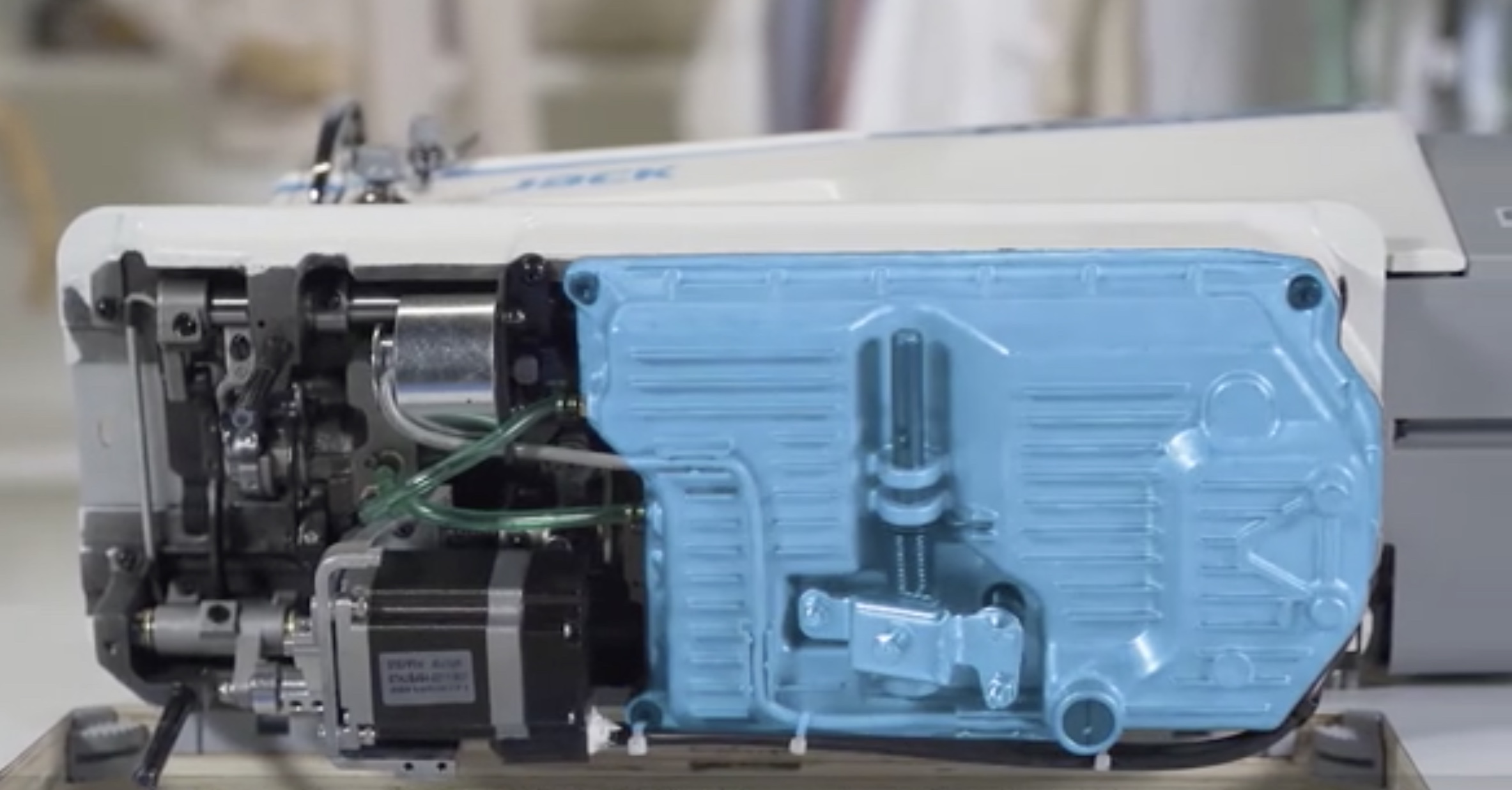 No Oil
The oil pan is sealed, prevents the entry of dust, keeping the machine clean and resistant, ensuring perfect lubrication.
Voice Guide
Using the machine, it will teach you the various functions herself, if there are any errors it will notify you and by clicking on the VOICE button it will suggest how to solve the problem.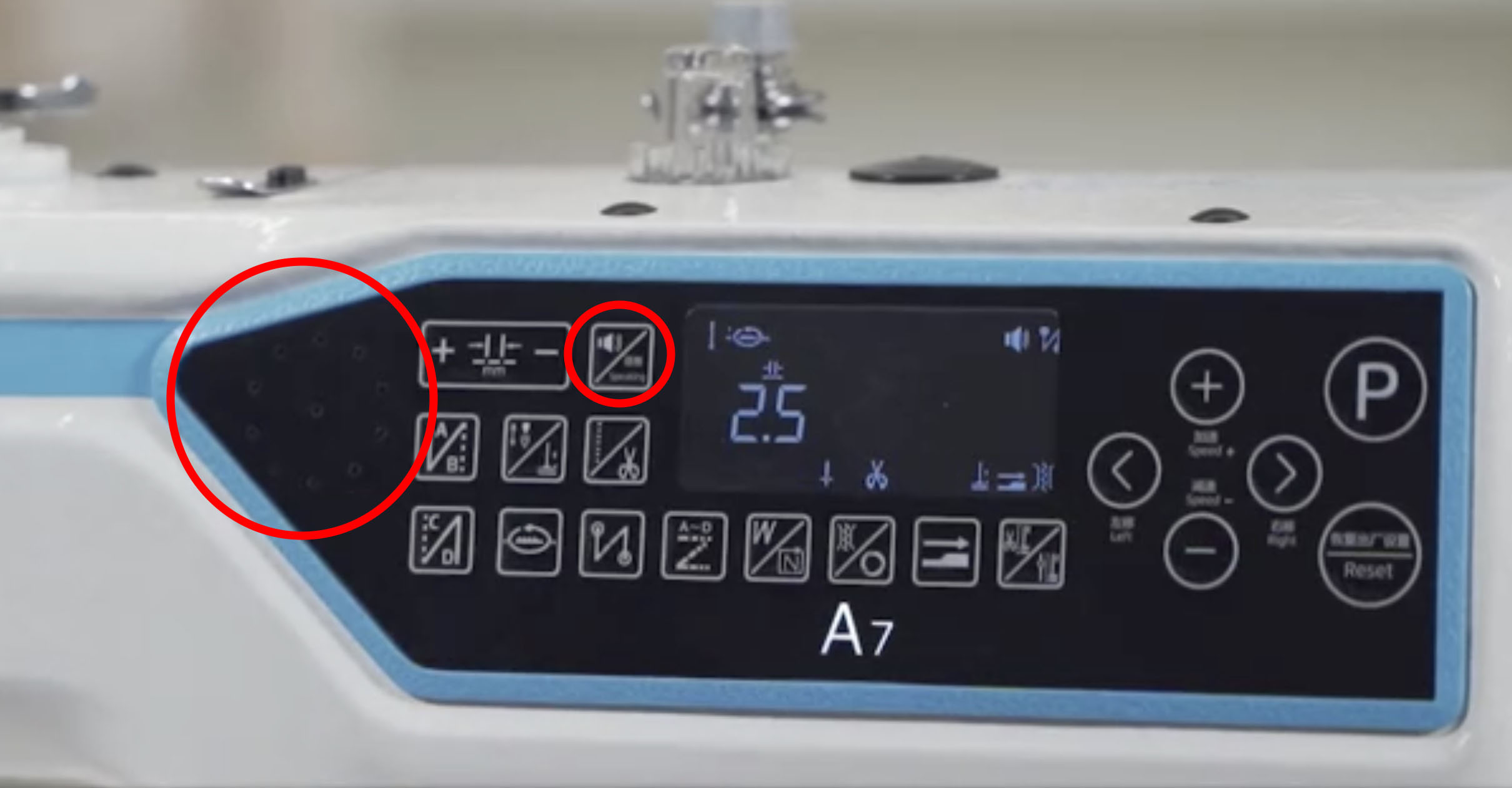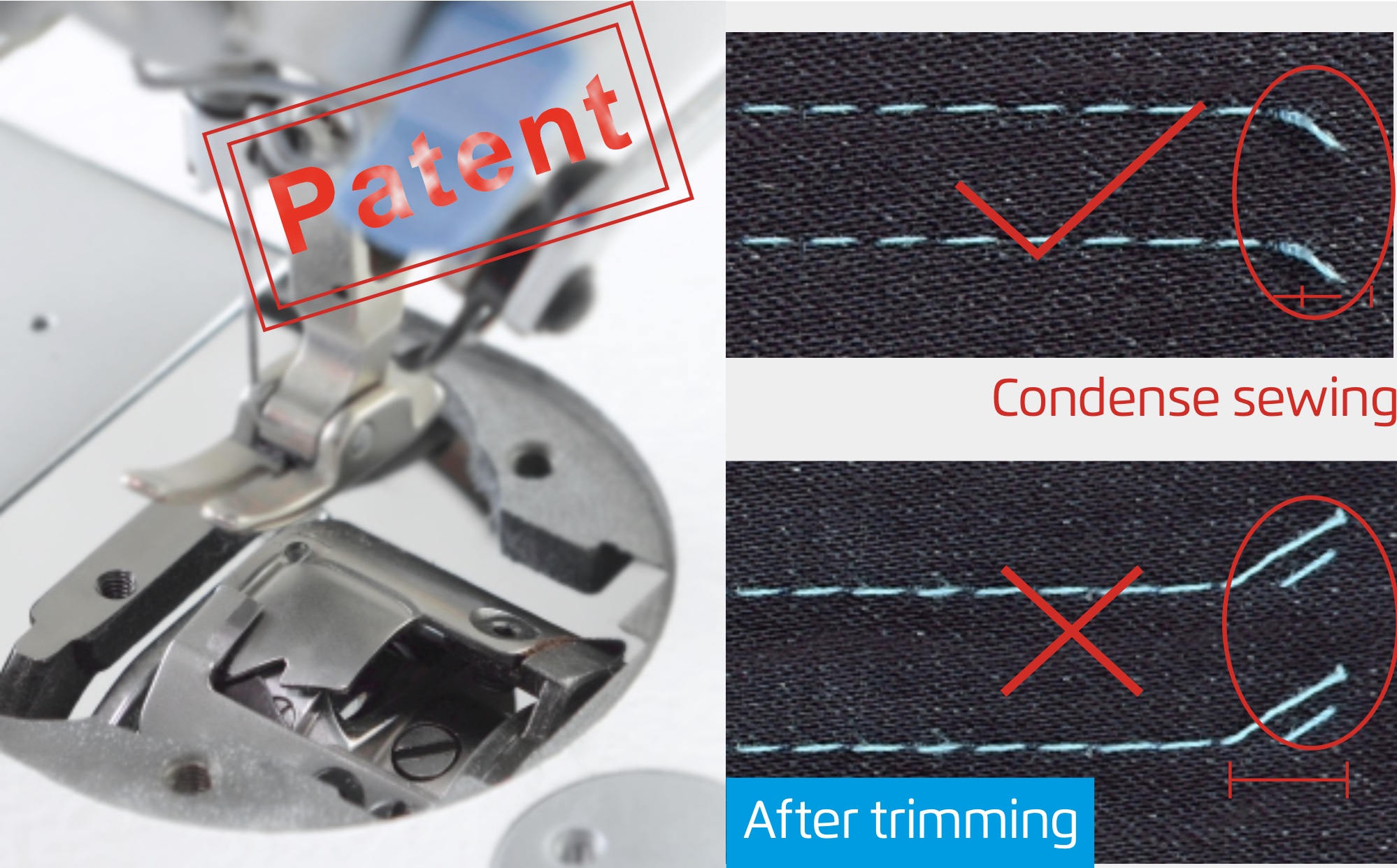 Short Thread
You no longer need to cut the remaining thread: this avoids the risk of ruining the work and saves time and money. Furthermore, it is possible to insert the final and / or initial condensation stitch to avoid the decay of the stitch.
Industry 4.0 (Optional)
Thanks to the integrated WIFI module you can modify the parameters and control the productivity of the machine directly from the application. NB: a Jack gateway must be purchased for every 50 machines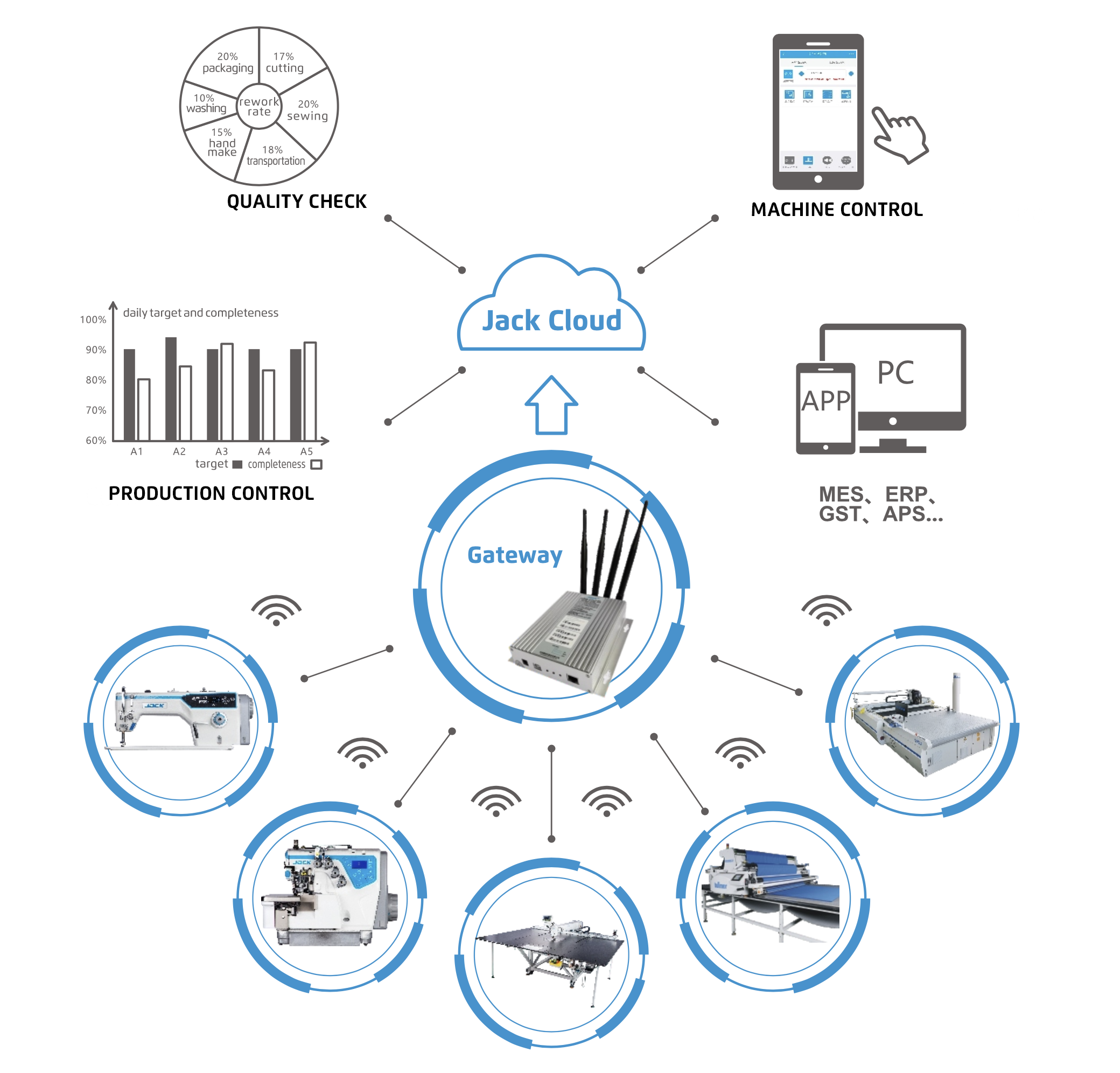 ---
Technical Specifications
Model
Jack A7
Application
Light to Medium Weight
Needle
1738 (DBx1)
Max Sewing Speed
4,000 sti/min
Max Stitch Length
5mm
Feed Dog Height
0.8mm
Presser Foot Height
By Hand: 5mm
Automatic: 9mm
Knee: 13mm
Voltage
220V
Working Area
262x130mm
Dimensions
690x295x550mm
Weight
40 / 46kg